Faster than ever, reliable as always
Discover our new motorcycle battery heat sealing machine
In a highly competitive environment such as the battery industry, even a small increase in efficiency can result in a game-changing competitive edge. At BTS, we understand the importance of helping our customers achieve more with less: more automation, in order to save labor costs and improve workplace safety; more production capacity while reducing consumption and taking up less factory floor space; more quality, and fewer rejected products.


With its
innovative layout
and
ground-breaking speed
, the new
HM-20AMSX
motorcycle battery servo
heat sealing machine
is a milestone in our quest to deliver the world's fastest — and most reliable —
lead acid battery assembly line
.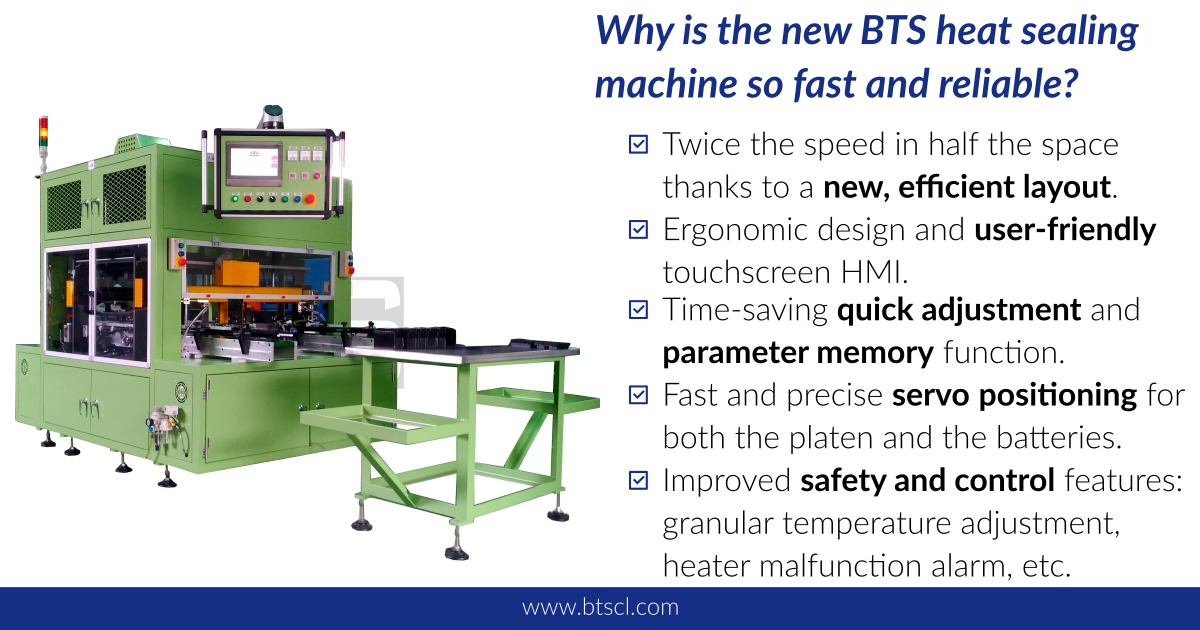 Any questions? Our sales department
is ready to help!